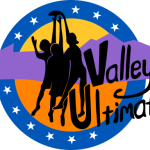 The Valley Ultimate Board just met in Hadley and worked on lots of upcoming projects:
Summer Youth League: Starts 6/7: Sign up here!
Solstice Hat Tournament on 6/29: Sign up here!
Out outreach program is continuing. Terry Plotkin been to Frontier 3 times and will be continuing the program through the fall and possibly into next spring.
The next Board meeting will be scheduled soon. Anyone with any interest in helping grow Ultimate in the Valley is encouraged to attend!