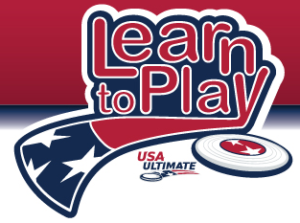 Valley Ultimate is running a learn to play Ultimate night led led experienced coaches! The event is for anyone who is new to Ultimate!
The event will take place on Thursday, July 13th from 6 to 8:30pm at the Oxbow Marina fields in Northampton.
The event costs $10 and is open to players of any age!
Bring a light and dark t-shirt, cleats, a disc (if you have one!) and a learning-oriented and fun attitude.
For more information, please contact Terry Plotkin at terryplotkin@gmail.com.
How to sign up:
Send $10 to ValleyUltimateBoard@gmail.com using PayPal using this link. You do not need a PayPal account to use PayPal. You just need a credit or debit card. You must complete step 1 before moving on to step 2.
Fill out the online registration form.
If you are not a USAU member, you must bring a completed USAU membership form/Waiver with you on the day of the event.
If you will be younger than 18 on the day of the event, you must bring a completed medical authorization form with you on the day of the event listing Terry Plotkin as the chaperone.
Help spread the word using the Facebook event!