Another mail delivery from Coach Costello!
Our first day of competition has come and gone, but not without A LOT of action and excitement. In the morning, The VU Boys picked up Valley Ultimate's first ever win in their first ever game!
Against Charlotte Flight, the energy was high in the first half to put everything together for the first time and we rode that energy to build a lead. In the second half, Charlotte played well to close the gap but VU closed it out in the cap with a break and the 12-9 victory.
Our next game was against Austin Amigos who came out of the gates with three straight breaks. VU tightened the screws, made some adjustments, and scored their next two O points. After a timeout we started to break back and bring it within one point in the second half before the game went out of reach. We took the loss 10-15.
Complete game footage:
The VU Girls opened up their schedule against cATLanta, which featured the best players from our coaches hometown. VU was hanging tough in the first half with some athletic plays and some near misses on deep throws. In the second half, some long grinding points didn't go our way and the eventual 5-15 loss doesn't tell the story of how hard VU played throughout.
Our next game was against DC Rogue. More inspired play from VU throughout this game. For one of youngest teams in the division, the VU Girls play with poise and intensity. Throughout this game, some pieces started to come together. A great effort considering that this is the first day that all of the players have been together playing ultimate. We took the loss 5-15.
After the VU Girls' second game, we enjoyed delicious parking lot pizza outside of the stadium where the Women's semi finals games were being played, and then we went in to watch the second half of the Riot vs. Revolution game. ESPN cameras showcased the action with a big screen behind one endzone that showed instant replay footage of the huge plays made by both teams. Some of the VU girls got to go on the field to meet recent USA Worlds players with our coach. After the game, they got in a picture with the Columbian Revolution, who defeated Riot in order to advance to the Finals on Sunday!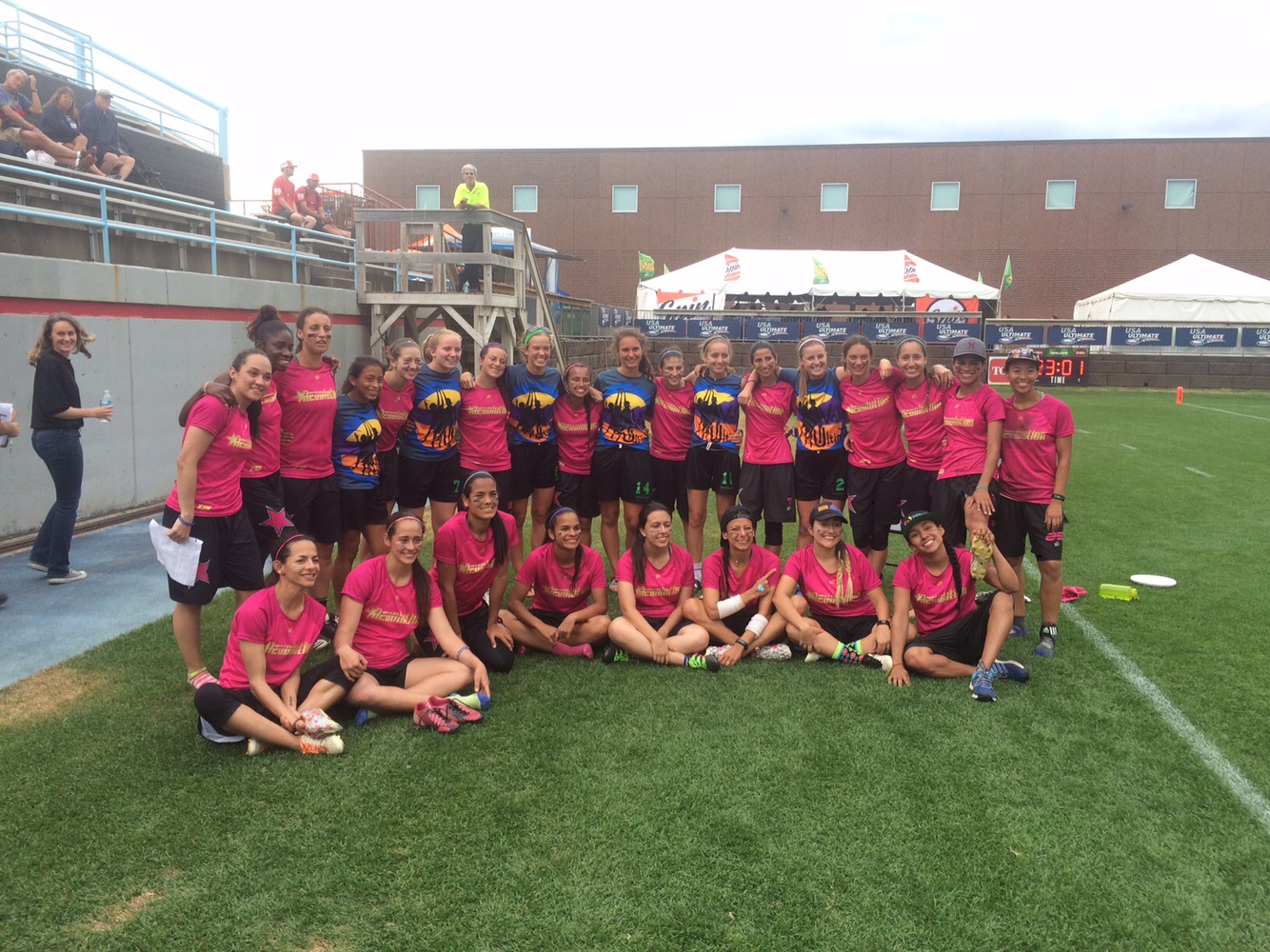 The atmosphere in the stadium was truly energetic. The stands were filled, and there were things to do like test how fast you can throw at the speed gun. One of our VU Boys got called onto the sideline several times to help throw prizes into the stands. During halftime of the second semifinal, Molly Brown vs. Fury, two of our coaches and two of our players participated in a fun relay. We didn't win, but it was exciting to be on the showcase field!
Early wake up tomorrow as both the Girls and Boys have games that start at 8:30. After that, we will see! Here are some pictures from Saturday: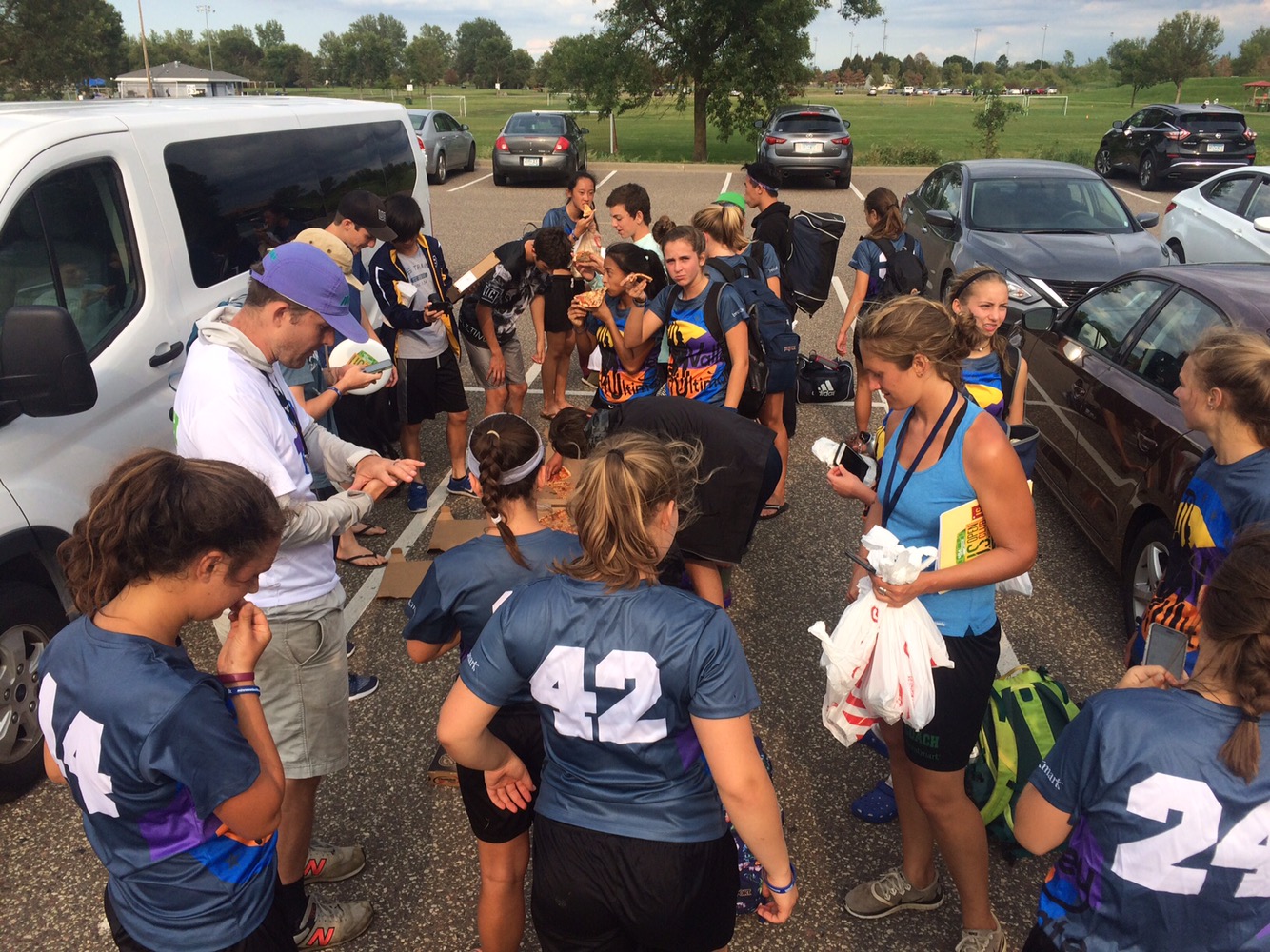 Complete results:
Girls
,
Boys