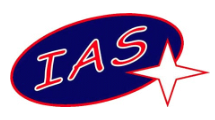 Open Ultimate Starts Monday, Nov 3rd, 2014
IAS will be starting open Ultimate this Monday, November 3rd, 2014 at The Dome in Greenfield, MA. Open nights will run from 7-9:00 pm on Monday nights throughout the Winter and the cost is $10/ per player with season passes available for purchase during the first few sessions.
Open Nights are open to the first 40 players to register. Currently I have 28 players signed up for Monday so there are 12 spots still open! I ask that all players that want to attend the first session please use the button below to register.
*Note*
IAS is always open to new ideas, if people want to try leagues this year I am open to running one in the Winter. All things that can be discussed in time. Please feel free to contact me with any questions/concerns at 413-772-8665 or reply to this email.
Thanks,
Nate Luippold
Marketing@IndoorAction.com
1385 Bernardston Road
Indoor Action Sports
Greenfield MA, 01301
413.772.8665 (W)