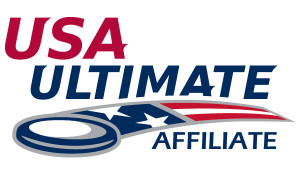 Valley Ultimate became the newest USA Ultimate (USAU) affiliate on July 10th 2015.
Our goals of promoting and expanding the sport of Ultimate, to more people in more places around the Valley, are well aligned with USAU's goals, and we're happy to have their support. Valley Ultimate also wants to make it easy for players to find out details about all of the Ultimate activities taking place in Western Massachusetts by consolidating information on our website (valleyultimate.org) and being a one-stop clearinghouse for all things Ultimate.
As an affiliate, Valley Ultimate will receive national support and resources as well as financial support from USAU. We'll also be part of a network of similar regional organizations around the country working towards a common goal. We'll work in partnership with USAU and other regional affiliates to provide programs and services locally in the Valley, and at the same time we'll maintain our own unique identity. We elect our own board members, create our own bylaws and decide on our own agendas and priorities.
Since both Valley Ultimate and USAU (USAUltimate.org) are working to create quality programs and playing options for community members, and both are committed to the grow of the sport of Ultimate, it is a natural partnership, that clearly serves both organizations. Valley Ultimate looks forward to the support from USAU to help achieve our goals, both in the near future as well as years from now. Together we'll spread the word, spread the fun and grow the sport we all love.
You can learn more about the USA Ultimate affiliate program right here.