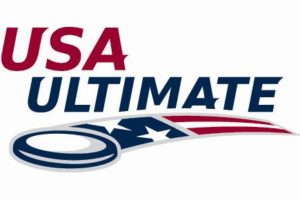 What: The Level I program consists of two workshops (Coaching Ethics and Coaching Performance) where coaches will learn skills and techniques to introduce ultimate and its skills to new players.
Are you a female coach or a coach of a female or mixed team? You may be eligible for a rebate through the Women's Development Program. Visit Women's Development for details.
When: Saturday, February 10 from 8:30 am-5:00 pm
Where: Longmeadow High School, 95 Grassy Gutter Rd., Longmeadow, MA 01106
Cost: $82.50   Longmeadow, MA CDP Registration
Registration: play.usaultimate.org/members/login  Click on "Clinics & Certifications"
NOTE: A USA Ultimate membership is required to attend. While any membership will work for attendance, a background check ($21.50+ additional county costs), and a coach-level membership are required for certification.
What do I get? In addition to gaining certification (and the benefits of the list above), coaches will also receive the following from USA Ultimate and program sponsor, Five Ultimate:
USA Ultimate Coaching Ethics and Performance Manuals
USA Ultimate Coaching Code of Ethics and Spirit of Coaching
Five Ultimate CDP Pullover upon achieving the Level I CDP certification (valued at $45)
Five Ultimate Coach Bag (valued at $30)
USA Ultimate Coaching Development Program Disc
Do note that if you are under 21, you may attend the workshop, but your certification will be held until you turn 21.
FAQ:
Do I have to pay now?
Yes. If you've signed up but haven't paid, please pay for the course right away. We need to have 10 paid sign ups, not just sign ups. If the class doesn't happen for any reason, you will be refunded in full by USAU.
Do I need a membership to sign up for the certification class?
No. You can sign up and pay without being a current member. But before you attend class, you must be a current member at any level (player/ family-friend/ coach etc.) note that to become a current coach level member in 2018, you have about 3 hours of videos and quizzes to watch and pass- concussion, SOTG, etc.
What's the difference between a Coach-Level membership and CDP Level 1 Certified Coach?
Coach membership involves an electronic background check, and recently watching videos and passing a few short quizzes. Current Coach member status is required to be listed as a coach on active USAU rosters. A USAU Certified Level 1 includes a current Coach Membership PLUS the day long training in ethics and performance. The level 1 certification is geared to provide a basic level of ethics, game knowledge, teaching instruction, and safety. It's a designed for people new to coaching and people new to ultimate or both. USAU CDP Certification can be used as a proof point of competence for athletic departments.
Do I need to be a USAU Certified Coach to coach High School, College, or Club teams?
Some of the time. See below where the Coaching Development Program Level 1 Certified Coach status (which includes a current Coach membership) is currently required for certain games national-level events like YCC, High School Regional Championships, and College Championships.
CDP Certification: At least one member of the registered Coaching Staff must be currently Level I Certified or have attended an Ethics level workshop for sideline access to restricted fields at the following events (Club events do NOT currently require certification):
High School Regional Championships (semifinals & finals)
D-III College Championships (semifinals & finals)
D-I College Championships (all fields)
Youth Club Championships (semifinals & finals)
Coaches should make plans to attend the Coaching Ethics Workshop (part of the Level I workshop) between October and March of each year in order to ensure access to the sideline for all games at Championship events.
How much does the certification cost?
$82.50, which includes lunch and snacks and some gear from sponsors. Female coaches and male coaches of female or mized teams can apply for a rebate once the certification process is complete and you are on a roster. You can pay by credit card. If you would like to take the course but you can't afford the cost upfront, please let me know.