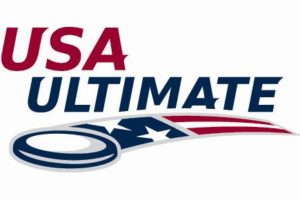 Valley Ultimate is hosting a USA Ultimate Coaching Development Program Level I Workshop on December 10!
What: The Level I program consists of two workshops (Coaching Ethics and Coaching Performance) where coaches will learn skills and techniques to introduce ultimate and its skills to new players.
Are you a female coach or a coach of a female or mixed team? You may be eligible for a rebate through the Women's Development Program. Visit Women's Development for details.
When: Saturday, December 10 from 8:30 am-5:00 pm
Where: Northampton High School (NHS), 380 Elm St., Northampton, MA 01060
Cost: $82.50
NOTE: A USA Ultimate membership is required to attend. While any membership will work for attendance, a background check ($21.50+ additional county costs), and a coach-level membership are required for certification.
What do I get? In addition to gaining certification (and the benefits of the list above), coaches will also receive the following from USA Ultimate and program sponsor, Five Ultimate:
USA Ultimate Coaching Ethics and Performance Manuals
USA Ultimate Coaching Code of Ethics and Spirit of Coaching
Five Ultimate Coaching Development Program Five Gear
Five Ultimate Coach Bag
USA Ultimate Coaching Development Program Disc
Do note that if you are under 21, you may attend the workshop, but your certification will be held until you turn 21.
Want more details?