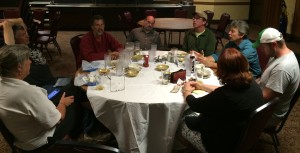 The next Valley Ultimate Board meeting will take place on Monday, October 16th from 7-8pm at Johnny's Roadside Diner in Hadley, MA.
Anyone with any interest in growing Ultimate in the Valley is welcome to attend!
Topics of discussion at the meeting will include:
Outreach programs
Fall youth league
Coaching clinic
Winter event planning
Spring even planning
Womens events
…and much more!
Spread the word! Facebook event online here.