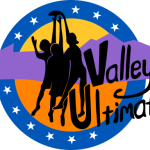 The next Valley Ultimate Board meeting will take place on Thursday, 5/26 from 6-7pm at Johnny's Roadside Diner in Hadley, MA.
Everyone with any interest in growing Ultimate in the Valley is encouraged to attend!
Help us spread the word through the Facebook event page!
Some of the topics we will be discussing at the meeting include
Summer Solstice 2016
Valley Ultimate Summer Youth League 2016
Our outreach program
Other summer events
Organization goals for the next year
Come on out and help us grow Ultimate in the Valley!