Valley Ultimate is very excited to host the 4th Annual Valley Ultimate Hatgiving Hat Tournament!
FAQ | Player Status | Registration | Schedule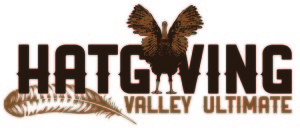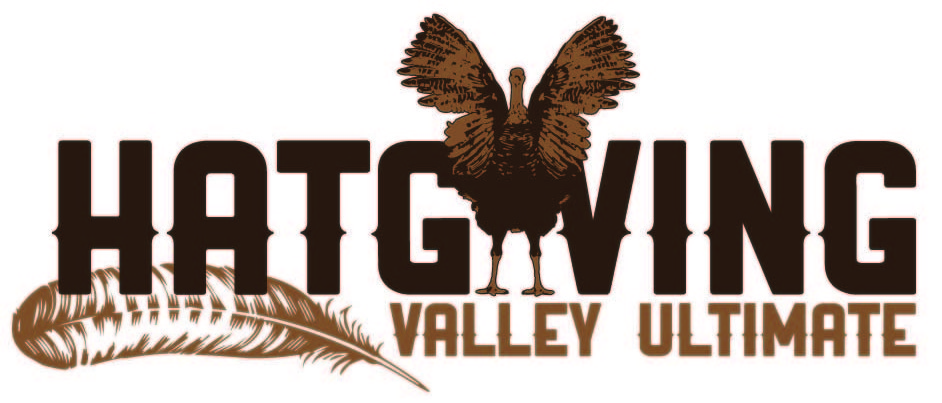 Hatgiving is a single-day Ultimate tournament. The event is open to all levels of players 12 or older. Every registered player will be assigned to a team prior to the event. Each team will be coed, randomly yet fairly built, and captained by two experienced players. We may have A and B divisions. We are capping the event at 12 teams of 15.
All games will be played at the Oxbow Marina Fields in Northampton, MA on Saturday, 11/18/17. Player check in will run from 8:15 to 8:45am and games will start promptly at 9am, with the awards ceremony set to conclude by 5pm. There is no rain date for the event, but our fields drain very quickly and there is effectively zero chance the event will be cancelled due to rain.
All event registrations, including player payments, will only be taken online.
Player registration is now closed
Player registration will close on Wednesday, November 15th at 9pm!
All registered players were sent an email with their team's roster and the following information.
Competition and rostering questions should be directed to Joe Costello (joe.costello2@gmail.com)
Thanks for participating in the 2017 Hatgiving Hat Tournament! If you're unfamiliar with Hat Tournaments in general, the teams are more or less selected at random. You may be on a team with many friends, or you may be on a team with many people that you've never met! Please keep this in mind during the day so that everyone has an opportunity to have fun!
*** If you have any unresolved USUA roster issues, please take care of them ASAP, before the tournament! ***
Here are some guidelines for your team:
1. Please arrive with enough time to check in at the registration table, get your cleats on, and meet your teammates! Registration beings at 8:15am, but there may be a line!
2. Do an Icebreaker before playing your first game. This doesn't need to be elaborate, but everyone should have the opportunity to say their name and try to learn about each other before play. Sometimes including interesting personal facts helps with remembering. Favorite movie? Pet names? Strangest Ultimate experience? It has been suggested that players state their preferred pronouns. Ex.: "My name is Joe and I go by "he/him/his." Once ate an entire chicken in 6 minutes."
3. Everyone plays. All players are encouraged to play at their leisure. Don't try to call subs or sub "competitively." Also, seek out some younger players or others that haven't been playing much and try to get them on the field.
4. Start your games ON TIME. Work with the other team. When your game is over, please already know where and when your next game will start.
5. Slap 5 with other team after your game.
6. Report scores.
7. NO SWAPPING PLAYERS, MAKING TRADES, OR SWITCHING TEAMS. For you or anybody. Part of the fun of a Hat Tournament is making it work as a group for one day!