Who's responsible for this event?
The Valley Ultimate Board: Jo Sleigh, Joe Costello, Dan Kaplan, Terry Plotkin, and Josh Seamon with emeritus contributions coming from Tiina Booth and Jim Pistrang. The board can be reached at board@valleyultimate.org.
How do I sign up?
By completing all of the steps on the registration page.
How do I pay my player fee?
Payment information is listed under step 4 on the registration page.
Is there a rain date?
Yup, the rain date is Sunday, 11/23/14.
What do I need to bring?
Your normal Ultimate playing gear which must include a dark and a white shirt.
How do I check and see if my registration is complete?
Head on over to the player status page.
What's a hat tournament?
Players sign up individually, not in teams. A few days before the event, 12 teams of 15 will be constructed out of the players that have signed up. Each team will be comprised of the same number of players at each skill level.
Will there be tourney gear for sale?
Yup, Breakmark will be on-site with a limited run of 1st edition Valley Ultimate gear!
Where is everything taking place?
Greenfield Community College, located at 1 College Drive Greenfield, MA 01301.
What's the timing of everything?
Player check in runs from 8:15 to 8:45am. Games will start promptly at 9am. The awards ceremony will conclude by 5pm.
What's the competition format?
There will be 12 coed teams of 15 players each. The competition format is TBD.
How will chaperones work for my child?
A USAU cleared chaperone will be attached to each team that has minors on its roster.
What does my player fee cover?
A day of awesome competition at a very well-run event. Specifically, your player fee covers fields, award hats, printing, water, food, portojohns, cones, administrative fees, insurance, trainer, promotional materials, chaperones, and lots more. Any left over funds will go towards growing Valley Ultimate.
Will food be provided?
We will have a PB+J station, but we won't be providing lunch. Please bring one with you.
Will there be a trainer on site?
Yes
Will I be getting a shirt?
Nope, unfortunately we weren't able to make event shirts this year. Please make sure you bring a dark and a white shirt.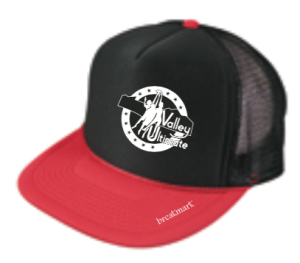 What are the prizes?
The 1st place team, along with the spirit award winning team, will receive Valley Ultimate hats!
I'd love to play, but I can't afford the registration fee. What can I do?
Email the board (board@valleyultimate.org) and we'll see what we can do!
Is there a Facebook page for this event? 
Yup! Right here.