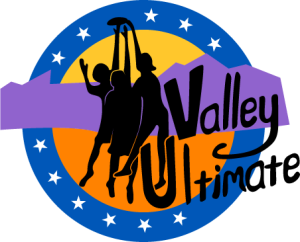 This email just went out to the 118 players that have so far registered for Hatgiving 2014:
**********************
Hello everyone,
You are getting this email because you have signed up to participate in Hatgiving 2014! The Valley Ultimate board is thrilled to be hosting all of you this Saturday for a wonderful day of Ultimate at GCC!
We're currently at 118 participants and we're aiming to pull in 60 more. If you have friends that have been meaning to sign up, please remind them that all player fees increase by $8 on Wednesday night, if we have any spots left by then that is!
In the coming days you will receive team composition and competition information from Joe Costello, as well as some tournament reminders from Dan Kaplan.
This email is about everyone's favorite topics: rostering & paperwork! 🙂
Here's what you need to do:
If you'll be under 18 on 11/22: You must bring a chaperone form with you to the event. Please list Josh Seamon and Jo Sleigh in the chaperone field. The form is attached. (Medical_Authorization_V3.pdf)
If you're NOT a USAU member: Make sure you bring a completed USAU membership form on which you select the "Single event" option. The single event fee has been folded into your Hatgiving player fee and we will be sending that in along with your completed form. The form is attached. (2014WaiverConcussionForm_v6.pdf)
If you are a USAU member: You should have all received an email from the USAU system asking for your confirmation to be added to the online roster. Many of you have already confirmed — Thanks! Everyone else: Please find that email and confirm your online roster spot ASAP.
I am keeping an updated spreadsheet of everything you need to get done on the Player Status page. Please take a minute to find yourself on that sheet to make sure everything looks accurate.
A note about payments: If you plan on paying by check, please make sure you put it in the mail with enough time so that it can get to Easthampton before Saturday. If there is any doubt that the check will arrive in time, bring it with you and hand it off to me before games start at 9am. Also, remember that you can always pay by credit card the day of the event.
Let me know ASAP if you have any questions.
– Seamon