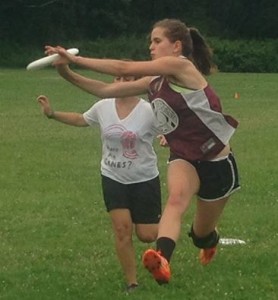 Want to play in a high-level, coached U-19 Ultimate Frisbee league this fall?
VUFL will run six Sundays, 1-4pm beginning September 13, at Groff Park in Amherst.
All high school students (grades 9 through 12) are eligible to play.
Details and registration forms are online here.
You can learn more about the coaches right here.
In addition to the 6 week league, three 'Cut & Run' All Star teams will be selected to play in local all-star games on Saturday October 3 and in the Sharon SOTG tournament on Sunday October 25.
The first 90 players to register will be accepted into the league. To see who is rostered already check here.
Any questions? contact Jim Pistrang:
jim@valleyultimate.org
413-237-5710