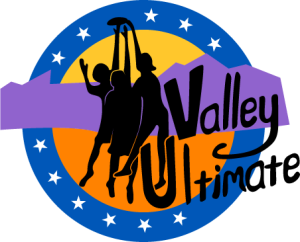 Here's what we covered at the most recent Valley Ultimate Board meeting:
Present: Josh S., Dan K., Tiina B., David L., Jo S., Tim C., Joe C., and Lee F.
1) The next Board meeting will take place at the Bluebonnet Diner in Northampton on Tuesday, 5/26 from 7 to 8pm.
2) Planing for the Summer Solstice Hat (Saturday, June 27th) tournament is well underway.
3) We are taking out first concrete steps to become a 501(c)3 non profit!
4) We had an extended discussion regarding becoming a USAU affiliate. We will be continuing the discussion at our next Board meeting.
5) We need to keep pushing for people to fill out the volunteer signup form!
Here is a copy of the Valley Ultimate email blast. You can signup to receive the alerts right here.
April News
Where Can I Watch?
There's some great, high level ultimate happening in the Pioneer Valley in the coming weeks:
New England DIII Regionals are at Amherst College on April 25 – 26
New England DI Regionals are at UMASS on May 2 -3 
The Amherst Invitational (high level high school ultimate) is May 2-3
For a full listing of local Ultimate events, check the calendar on the Valley Ultimate Website.
Where Can I Play?
It's time to play ultimate
Here's a couple of pickup games that you can plug-in to
Northampton Pick-up: Tuesdays and Thursday at 5, and Sundays at 3,
New Location: Bear Hill Field right between JFK and the Bear Hill Estates bordering Rt9 across from Look Park.
for more information join their Facebook Group or their Google Group.
Greenfield Pickup: Sundays at 4:30 – Green River Swimming and Rec Area – join their Facebook Group or email to Jen
For a full list of opportunities to play Ultimate Frisbee in the Pioneer Valley, please visit our website for an up-datable list of opportunities.http://valleyultimate.org/where-can-i-play/