The Valley Ultimate Board met last night at the Bluebonnet Diner and covered lots of ground!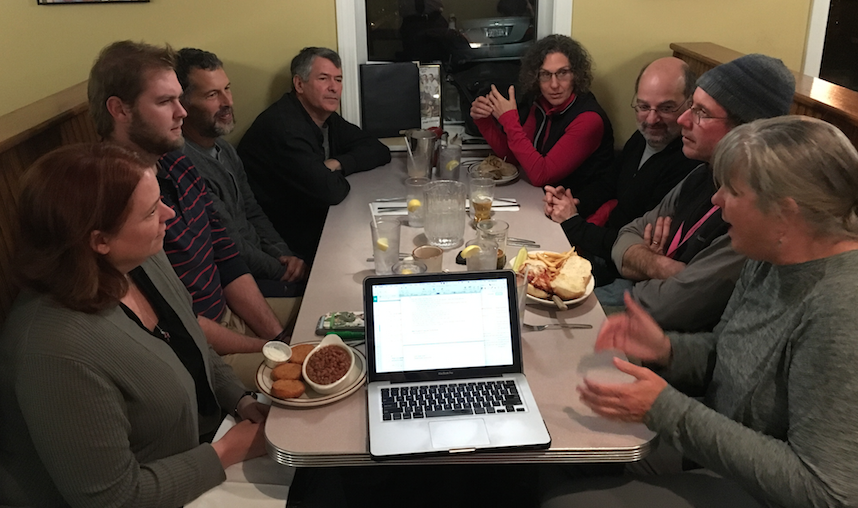 Hatgiving 2015: Everything is set for an incredible event this Saturday.
We wrapped up our discussion of the U19 Fall Youth League.
We talked about various winter programs we're about to launch.
We continued working on plans for our Middle School outreach program.
Make sure to sign up for our mailing lists to stay informed about what's going on with Valley Ultimate!
You can also sign up to become a Valley Ultimate volunteer right here!